Star Premium Freight Service


What Is Star Premium?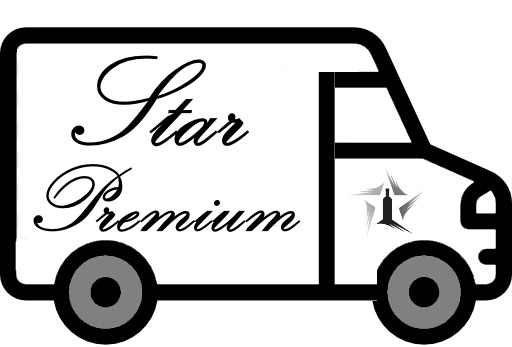 Star Premium is our specialised wine delivery service featuring:
Prompt and reliable delivery
Climate controlled (not refrigerated) vehicles
Phone-equipped drivers
Fully insured service (as all our freight services are)
No Friday or Weekend dispatch to avoid wine being in transit unnecessarily
Tracking
We do the tracking for you! In the unlikely event that delivery time has exceeded the estimates below, simply reply to your dispatch notification and we will advise of the whereabouts and ETA as soon as possible.
Schedule
While these times are estimates and not guraranteed, they are accurate for 99% of Star Premium deliveries. 'Dispatch' is the day the wine leaves here (the day you receive you Emailed Dispatch Notification). Almost all orders leave our cellarage the same day or day after they are ordered.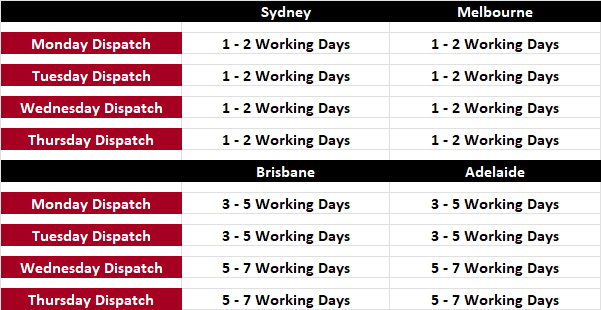 Heat Policy
In instances of extreme heat, by choosing 'Yes' to the Heat Policy on checkout, your wine will be held in our climate control at no cost to you until there is a clear path of milder temperatures between us and you. Alternatively, you may request immediate dispatch despite the heat (at your risk) by choosing 'No'. More on the Heat Policy here.

Areas Serviced
The majority of Metroplitan areas of Sydney, Melbourne, Brisbane and Adelaide are serviced. To make things easier, go to our Shipping Calculator. to see what services are available for you.