Track You Order


Please read below and contact us (not the freight companies) if your question is not answered.

Our updated Freight Page should also be considered.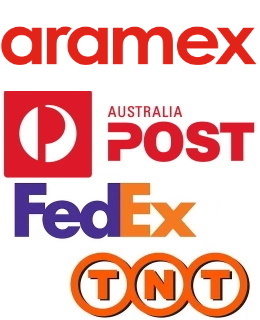 Online Tracking
There is an 'Online Tracking' link on the Dispatch Notification emailed to you the same day as your order left here.

If you are yet to receive a Dispatch Notification then the order is yet to be dispatched (as per Shipping Calculator mixed dozens may take longer to despatch). Tracking can also be found in your account after your order has left.

If you have requested the Heat Policy then the order is being held in our climate control. This can be overridden at anytime by emailing us and asking for your order to be released at your responsibility.


Where is my order
Our estimated delivery times from date of dispatch can be found on our Shipping Calculator. Freight forwarders will not consider a consignment enquiry unless it remains undelivered 2-3 working days longer than the estimated delivery window

As advised in our Freight Information page, delays may occur where no ATL (authority to leave) is given and there is no one home. On very rare occasions a consignment may become misdirected, lost or broken. In these instance, it is fully insured for refund or replacement.

Split deliveries (e.g. 1 of 2 boxes delivered) are not uncommon as consignments sporadically get seperated during transit. We find the balance of the order generally arrives in the next delivery run or two.

If your consignment has been dispatched and not delivered and is outside your estimated delivery window then please contact us. Do not contact the freight companies as their contract is with the sender and they likely won't reply. Please allow us to chase up any late deliveries. We will respond immedietely to your email however please note freight companies generally take 2-3 days to address enquiry.

Finally, if your consignment is showing as delivered but you have not received it, we ask that you check with other family members and also neighbours before contacting us. Most drivers are now equipped with GPS tracking and/or may have photographic proof that we can request if a consignment has been delivered with an authority to leave.